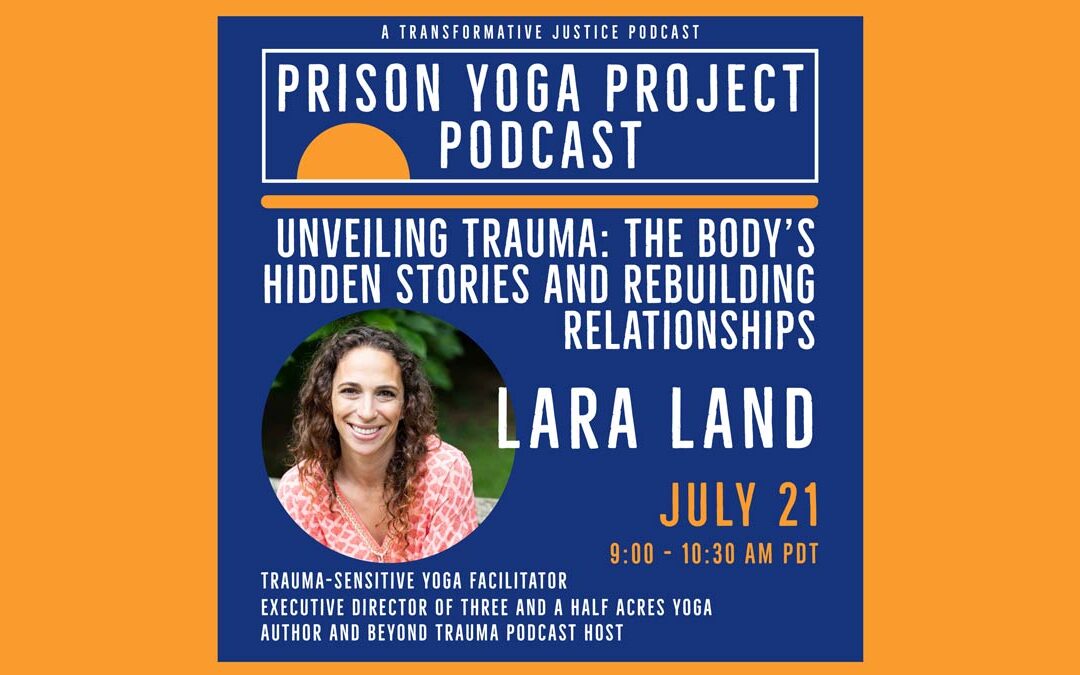 Unveiling Trauma
The Bodys Hidden Stories
and Rebuilding Relationships
A Webinar with Prison Yoga Project
Friday, July 21
9:00AM – 10:30 AM PST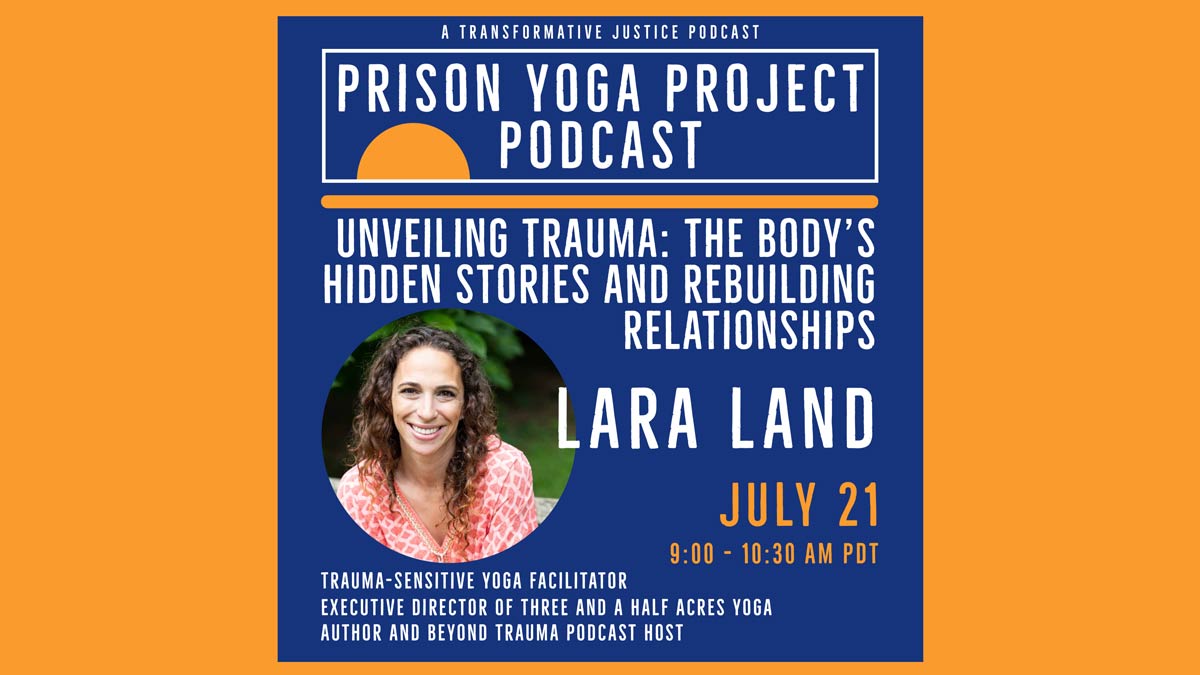 Join trauma-sensitive yoga practitioner and advocate Lara Land in an insightful webinar. In this thought-provoking session, Lara will shed light on the often overlooked events that can lead to trauma responses, revealing the pervasive presence of trauma in every room and space.
Discover how trauma can arise from a single event, the absence of childhood needs, contributing factors, racial-based trauma, and the challenges of recovering from continuous daily traumas. Explore the impact of trauma on the brain and body, and how the stress response can keep individuals in a heightened state of alertness even after the traumatic event has passed. Lara will address hypervigilance and its influence in the yoga space, providing insights into basic triggers that can occur and methods for repairing and creating a safe environment.
Discover how unconscious actions can activate trauma survivors and participants, and learn strategies to prepare yourself before entering the classroom. Lara will guide us through a three-step process: preparation for triggering situations, navigating them effectively, and facilitating recovery, rebuilding relationships, and regaining confidence.