I'd Love to meet you!
Find me at one of these fabulous events!
Don't see one close to home?
Invite me to your city!
Women Who WOW - Saturday, September 22, 2018
Women Who WOW – 2018

---
Saturday, September 22, 2018 11am-2pm
Row House Restaurant
2128 Frederick Douglass Blvd, New York, NY
---
Three and a Half Acres Yoga (THAY) heals and empowers our communities by using yoga, breathing and mindfulness techniques to realize a more peaceful, just, and interconnected existence.
We envision a world where the benefits of yoga and mindfulness are available to all—regardless of age, race, gender and class—providing the tools and momentum for positive change within individuals and the communities they collectively create.
THAY partners with community organizations within Harlem and Upper Manhattan that serve residents facing emotional, physical, and social challenges. Our programs reach schools, recovery centers, food banks, and other non-profits to support their existing missions and build bridges of understanding among neighbors. In addition, we provide yoga, breathing, and mindfulness techniques to those who police our neighborhoods. We believe these techniques create space and clarity in the day-to-day interactions between the police and members of our community.
Accessible Yoga Conference Europe - October 19-21, 2018
Accessible Yoga Conference Europe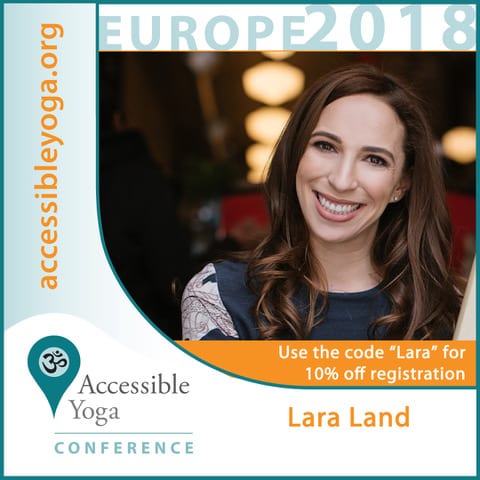 October 19-21, 2018
Join us for our first Accessible Yoga Conference in Europe! We will come together to connect, share and support yoga teachers that want to expand access to Yoga teachings for people with disabilities, chronic illness, seniors or others who may not feel comfortable in a regular yoga class.
Schedule
Friday, October 19, 2018 from 5:00 pm to 8:00 pm
Saturday, October 20, 2018 from 8:00 am to 5:00 pm
Sunday, October 21, 2018 from 8:00 am to 5:00 pm
---
MORE INFO
If you have other questions or just want to get in touch, use the form below.