Summer
Yoga Meditation
Nature Retreat
August 13th – 18th
$849 early bird available till April 1st after that $949
---
Detoxify your body and reawaken your senses in our summer immersion.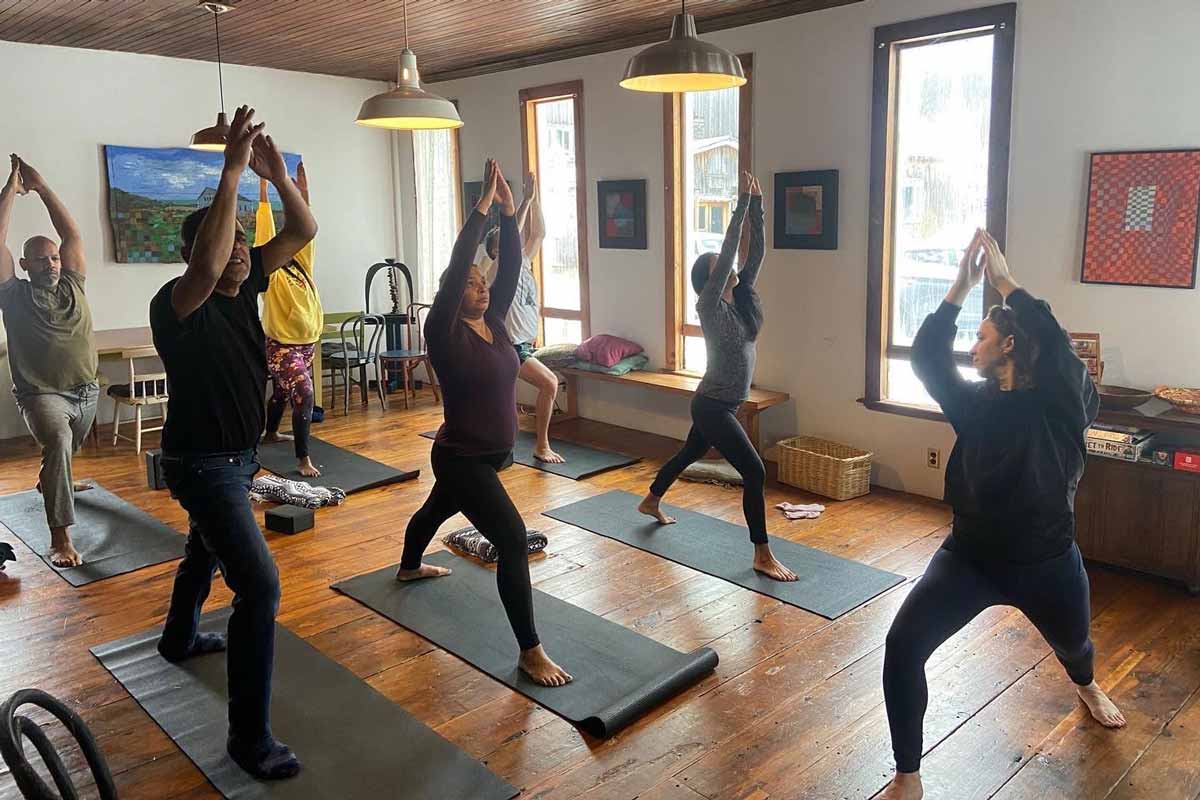 Join us and reset your system this August 13th – 18th in the beautiful Western Catskills.
This retreat is designed to immerse deeply into the healing and nurturing aspects of yoga, mediation and nature to (re-)establishing and creating healthy habits of mind, body and spirit.
Wake up surrounded by the sights and sounds of the earth awakening and step right into morning Meditation in the peacefulness of nature. Energize your body with a dynamic yoga session open to all levels.
Your afternoons will be filled with hiking, nature immersion, contemplation, and forest bathing designed to ground you in the healing qualities of nature with all of your senses fully alive.
Evenings include Meditation and Restorative Yoga allowing the experiences of the day to take root.
Experience the healing power of nature.
You can expect:
yoga
meditation
pranayama
yoga and early Buddhist philosophy
forest bathing
forest bathing
foraging
hiking
resting
fire ceremony
one on one conferences with Lara or Thimo
Your registration includes room and board at the historic 1800's Carriage House at the Turquoise Barn. This beautiful accommodation has large loft-style open spaces with high ceilings downstairs, artist designed & renovated with handcrafted furnishings and art throughout the house. You will enjoy AMAZING views of the sunrise, sunset, moonrise, mountains or pond in this eco-friendly, chemical free environment with fresh spring water available throughout the house and property which you can drink, swim and shower in! 
Each day we explore a different theme in the road to relationship with nature. 
Day one: Awakening the Senses

Day two: Exploring the Elements

Day three: Experiencing Wondere

Day four: Protecting What we Love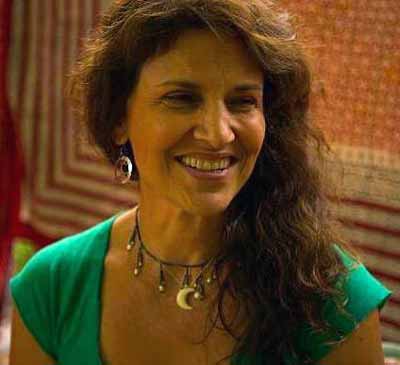 Marguerite Uhlmann-Bower, R.N., Herbalist, Wild-Crafter of Plant Pioneers joins us on day three for a guided weedy plant walk and talk. Discover particular to this time of year, early spring plants that enhance and support detoxification programs that feed our soul and balance the mind towards greater meaningful eco-kinships. Learn harvesting & preserving techniques, plant identification of nutritionally dense plants, detox recipes, and, just why bitter means better. And whatever else may come up that day. Electronic handouts support's afternoons discussions.
7:30 – 8 am – Morning Meditation (Thimo)
8 – 10 am Led class and Body Scan / Pranayama (Lara)
10 – 11 am Rest
11 – 12 pm Brunch
12 – 1:30 pm Rest
1:30 – 2:00 pm Talk/Discussion
2:00 – 2:30 pm Meditation
2:30-3:00 Break
3:00 – 5:30pm Afternoon outdoor program
6 – 7 pm Dinner
7:30 – 8pm Meditation
8-9 pm Restorative Yoga /Kriya/Journaling
Each room sleeps up to 4 people.
Extra fees will apply to make any room private or semi-private.
Rosa Room ~ 1 king bed, 1 full futon
Moss Room ~ 1 queen bed, 1 full futon
Sunset Room ~ 1 queen bed, 2 single bunks
Sunrise Room ~ 1 queen bed, 2 single bunks
Loft – 2 large air mattresses
Each room is equipped with a private bathroom except the loft which has a private bathroom on the main level. Spaces are large – guests are welcome to bring sleeping bags, blow-up mattresses, etc. for additional guests with prior approval.
Local rate no accommodation $449 (includes meals)
I would like to tell that everything in this retreat was above my expectations and was so lucky to find it. I came first to relax and take care of myself in the nature and I received so much more. The location was in a so peaceful and beautiful place close to Andes with only nature and water around. We are living in a so cute house with this old style fashioned with wood everywhere, our room was super welcoming with window opened on the lovely nature around, also sharing my rooming was a great nice experience. I slept in a crazy way so so well. Adding to that the food was extraordinary delicious, beautifully presented and so healthy, I felt regenerating my body as well my mind and my eyes.
I was super lucky to integrate a so amazing group with people coming from different places sharing with their hearts their experiences their wishes their life styles and humor. I would finish to thank 2 amazing amazing persons Lara and Thimo that took care of us in a so lovely and warmly way to guide us in this retreat to connect with our mind, body, nature and breathing through yoga ashtanga and meditation. They make that accessible for everyone , I am a beginner and that revealed to me a so much better way to live my life that I am gonna include in my routine. I mean I felt so so good , I can just definitively to recommend you this retreat everyone deserve to experience it. So thanks Lara and Thimo and all the people in this group that bring to me so much love and benevolence.
SUMMER
YOGA + MEDITATION
NATURE RETREAT