Trauma Sensitive
Yoga Training
AT YOGA EAST – LOUISVILLE, KENTUCKY
October 14th – 16th
---
Are you a yogi who wants to give back,
help others in need, and change the world?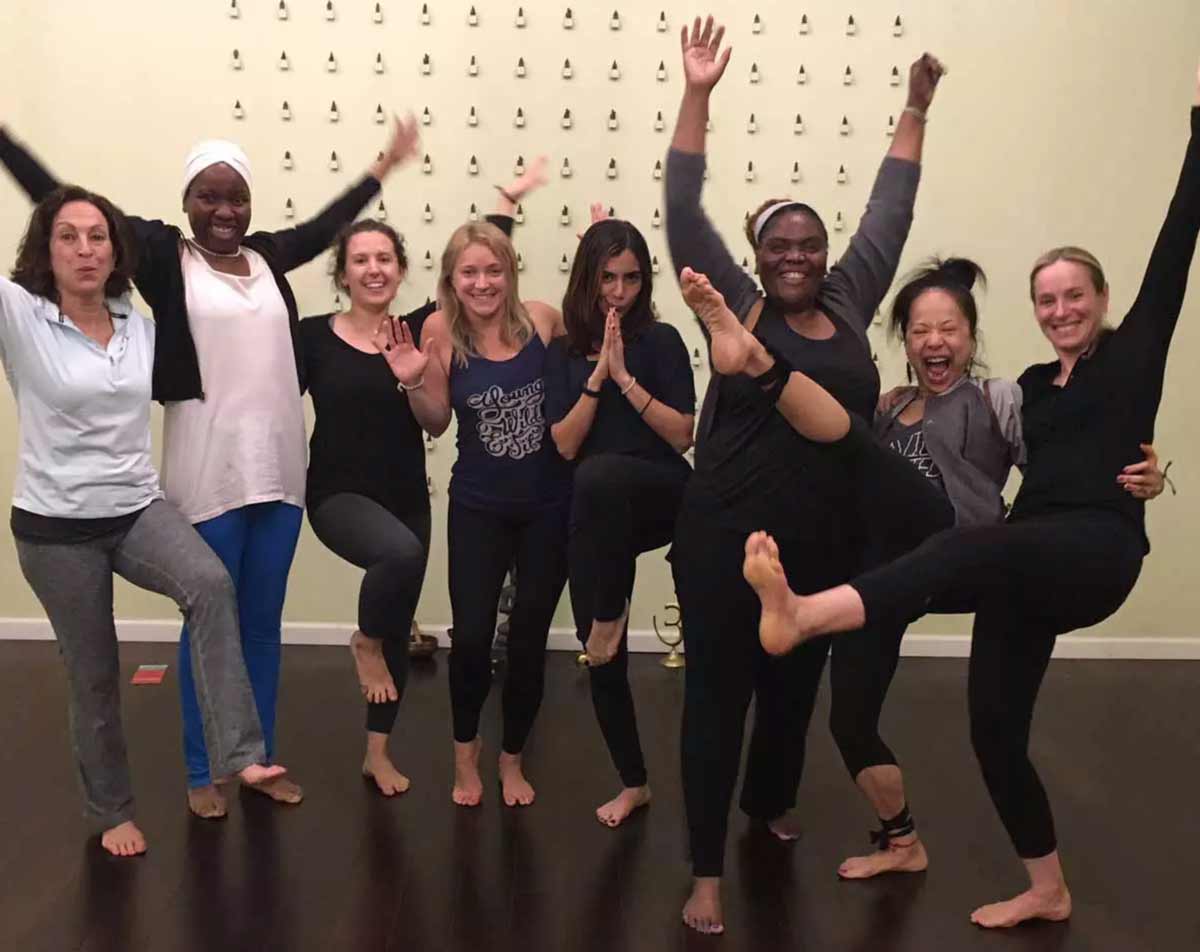 A weekend yoga teacher training course that covers all the basics you'll need to know to be able to work with trauma-specific populations. Our training will assist you in working with vulnerable and underserved communities including low-income families, homeless shelters, LGBTQ youth, previously incarcerated youth. drug and sex workers, HIV survivors, and other marginalized populations. Lara Land is the owner of Land Yoga, Executive Director of Three and a Half Acres Yoga nonprofit, and co-producer of SOULFest Revolution, a wellness festival which celebrates accessibility and highlights diversity in wellness. She is also the author of Trauma-Sensitive Yoga, soon to be published by Shambala Books. This trauma-sensitive training is unique in that it is Ashtanga Yoga-based.
LOCATION:
YOGA EAST – LOUISVILLE, KENTUCKY
Lara Land – Trauma-Sensitive Yoga with Lara Land at Holiday Manor
Friday, 10/14/2022
6:00 pm – 8:00 pm
What is Trauma Sensitive Yoga? In this pre-workshop discussion we'll explore the purpose of yoga throughout its history and the it's role in healing trauma. Lara will share her experience teaching yoga in Rwanda to genocide survivors and how that experience has influenced her teaching style and mission since before Trauma Sensitivity was part of our collective awareness in the yoga community. Q & A follows.
---
Lara Land – Breaking Down Primary Series with Lara Land at Holiday Manor
Saturday, 10/15/2022
9:00 am – 11:00 am
Uncover hidden depth in your primary series practice as we dissect the ways to get what you need out of each element of this dynamic sequence. Learn how shifting within the tristana can change the quality of your practice producing dramatically different results. Play with opposition. Get to the why of your yoga practice and how to work intentionally and smartly toward benefits that matter to you and your wellbeing.
---
Lara – Trauma Sensitive Training I with Lara Land at Holiday Manor
Saturday 10/15/2022
12:00 pm – 6:00 pm
Dive into the inner workings of your brain and nervous system in part 1 of Trauma Sensitive Training. You will learn what happens when we are stressed and how yoga, practiced intentionally with these insights can regulate your entire system. We will detail everything from room setup to use of language and detail how small changes can shift a practitioner's experience. Discover how to look more closely at the messages coming from your own body and what to do with the information you are receiving. This training will include movement and details on how to teach or practice Ashtanga from a chair and still break a sweat!
---
Lara Land – Led Primary Series with Lara Land at Holiday Manor
Sunday 10/16/2022
9:00 am – 11:00 am
Lara is a Level 2 Ashtanga teacher, and has made eleven trips to India to study with Sharath. Lara will be leading Primary Series.
---
Lara Land – Trauma Sensitive Training II with Lara Land at Holiday Manor
Sunday 10/16/2022
12:00 pm – 4:00 pm
In this second half of your training you will begin to practice working with trauma sensitivity by teaching each other in small groups and have the opportunity to lead the class through various exercises geared toward addressing the trauma response. We will discuss the important role of mindfulness and compassion in your work as a teacher and practitioner and close with a trauma sensitive body scan.
---