October 7th-9th
Turquoise Barn, Bloomville NY
$499 – includes room, full program, and all meals
---
Connect with other women and realign yourself in your values and purpose.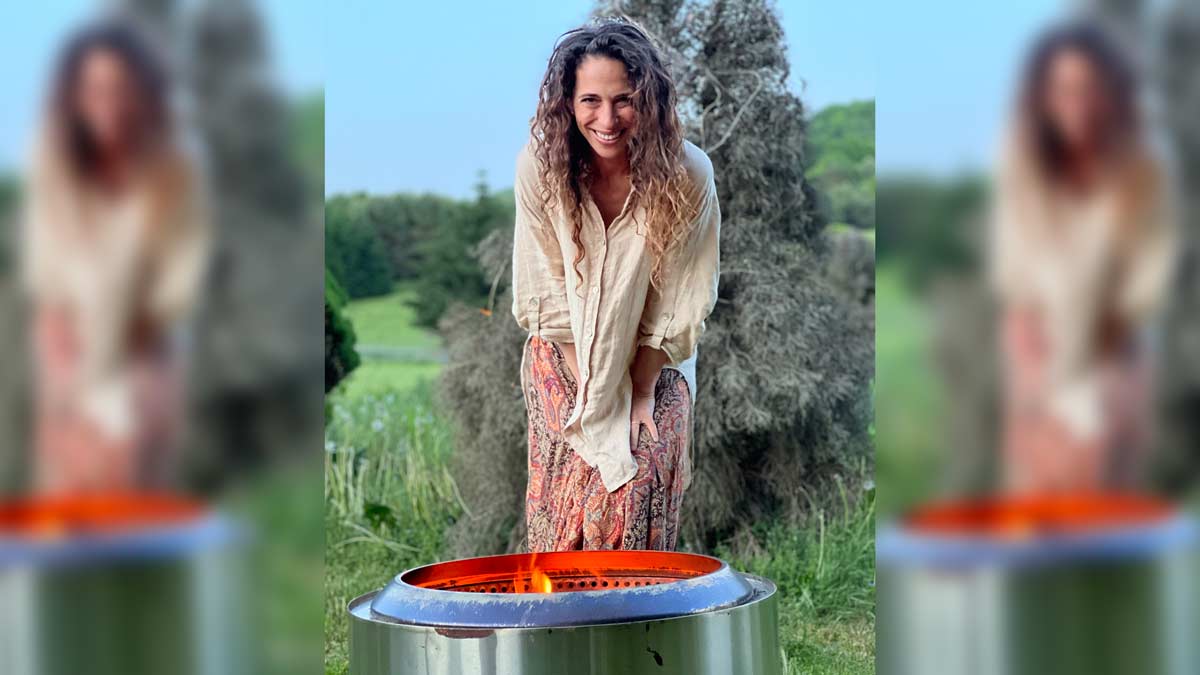 This three-day intensive is an immersive health and wellness experience with a focus on gaining clarity of purpose. Through my carefully curated program, you will develop the skills to let go of the thoughts, emotions and actions which get in your way and reprogram your whole being to act with intention. With the support of the group of women you will grow quickly in confidence and conviction, returning home with increased desire, lit motivation, and an action plan for making meaningful moves in your life.
Your retreat registration includes room and board at the historic 1800's Carriage House at the Turquoise Barn. This beautiful accommodation has large loft-style open spaces with high ceilings downstairs, artist designed & renovated with handcrafted furnishings and art throughout the house. You will enjoy AMAZING views of the sunrise, sunset, moonrise, mountains or pond in this eco-friendly, chemical free environment with fresh spring water available throughout the house and property which you can drink, swim and shower in!
Filling seasonal vegan meals daily.
Rosa Room ~
1 king bed, 1 full futon
Moss Room ~
1 queen bed, 1 full futon
Sunset Room ~
1 queen bed, 2 single bunks
Sunrise Room ~
1 queen bed, 2 single bunks
Loft –
2 large air mattresses
Each room is equipped with a private bathroom except the loft which has a private bathroom on the main level. Spaces are large – guests are welcome to bring sleeping bags, blow-up mattresses, etc. for additional guests with prior approval.
Sample Daily Schedule
Subject to change
Friday
Welcome ceremony
Short nature walk/Circing Group Coaching
Dinner
Fire meditation
Yoga & pranayama practice
Journaling
Silent hours 10p-10a
Saturday
7:30a-9:15a Yoga & meditation
9:15a-10:15a Journaling
10:15a-11:00a Group discussion
11am-12pm Brunch
REST/Individual Coaching sessions
1pm-2:30p Nature immersion/Circling
2:30-5:30p Individual Coaching sessions/rest
5:30p-6:30p Evening nature walk
6:30p-7:30p Dinner
7:30p-8:30p Individual Coaching sessions
8pm Restorative Yoga & Journaling
Silent hours 10p-10a
Sunday
7:30a-9:15a Yoga & Meditation
9:15a-10:15a Journaling
10:15a-11:30a Walking in nature
11:30a-12:30p Brunch
12:30p-1:30p Closing Circle/Takeaways
*all sales are final
**negative covid test required
I would like to tell that everything in this retreat was above my expectations and was so lucky to find it. I came first to relax and take care of myself in the nature and I received so much more. The location was in a so peaceful and beautiful place close to Andes with only nature and water around. We are living in a so cute house with this old style fashioned with wood everywhere, our room was super welcoming with window opened on the lovely nature around, also sharing my rooming was a great nice experience. I slept in a crazy way so so well. Adding to that the food was extraordinary delicious, beautifully presented and so healthy, I felt regenerating my body as well my mind and my eyes.
I was super lucky to integrate a so amazing group with people coming from different places sharing with their hearts their experiences their wishes their life styles and humor. I would finish to thank 2 amazing amazing persons Lara and Thimo that took care of us in a so lovely and warmly way to guide us in this retreat to connect with our mind, body, nature and breathing through yoga ashtanga and meditation. They make that accessible for everyone , I am a beginner and that revealed to me a so much better way to live my life that I am gonna include in my routine. I mean I felt so so good , I can just definitively to recommend you this retreat everyone deserve to experience it. So thanks Lara and Thimo and all the people in this group that bring to me so much love and benevolence.
Women's
Realignment Retreat