THE COMPLETE Introduction to Ashtanga Yoga
with Lara Land is here!
---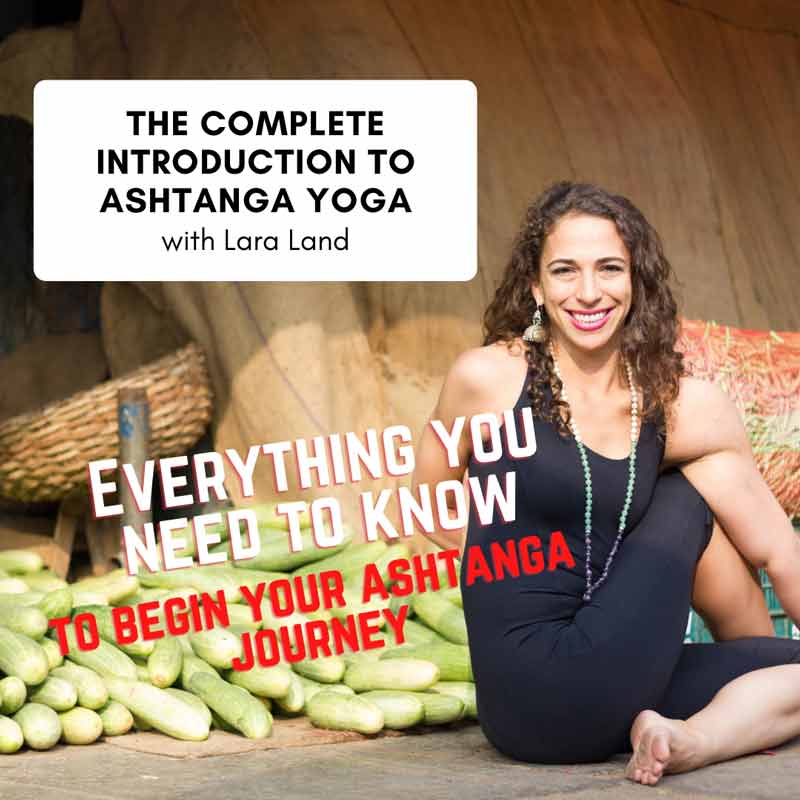 This fully encompassing ON DEMAND program features TWENTY-SEVEN videos you own FOR LIFE!! ✨
Each video comes with a PDF companion AND home practice worksheet! PLUS contemplative questions to deepen your journey. ✨
AND there are LIVE ONLINE sessions where you will have an opportunity to meet with Lara in real time with your cohort to review materials and ask all your BURNING questions. ✨
Make no mistake, this is not your AVERAGE intro course!
This complete framework offers insights applicable to both brand new and long time practitioners.
In this UNIQUE COURSE you will learn…
✔️ The History of Ashtanga Yoga
✔️ The Meaning of the word
✔️ How to practice All Eight Limbs
✔️ When to get on your yoga mat
✔️ The best ways to build a practice
✔️ Where to put your concentration when practicing
✔️ How to do Sun Salutations and standing poses no matter what your ability
✔️ When and how to use props and chairs
✔️ Jumping back and through
✔️First seated postures
✔️Closing your practice
✔️How to properly take rest
PLUS many more instructions including learning Lara's totally UNIQUE way of teaching Ujjayi Breathing which has completely changed students' experiences with the yoga practice and saved one singer's voice.✨
If you've been thinking about yoga but not sure it is for you, this is your answer. Practice at your pace and in the privacy of your home with Lara as your guide. You are guaranteed after this course to be at EASE practicing in any yoga studio or online space.✨